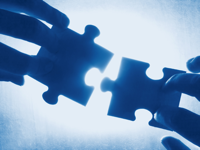 Industrialise your build process!
More than a build scripting tool, Maven is a build framework that can help you improve your development productivity and code quality, promote better software architecture, and improve team communication. Learn how to develop an efficient and standardized build infrastructure, that will improve your software architecture and your development practices in general.
Outline
This course is an intensive 2-day workshop with a mixture of teaching and lab exercises. You will learn about how to use Maven to make your build process more efficient and productive, and learn how Maven can be used to improve the quality of your software development practices all round.
The basic course program is outlined here:
Creating a new project with Maven
The Maven development lifecycle - compiling, testing and building your application
Dependency management with Maven
Resolving Dependency conflicts
Using Maven dependency management in Ant
Using Maven in Eclipse
Using plugins to customize the build process
Integrating Ant and Maven
Multi-module projects
Aggregation and Inheritence
Setting up a local Maven Repository Manager with Nexus
Automating your deployment process with Maven
Using Maven with Continuous Integration
Deploying to a web application server
Automating the release process
Using Maven on legacy applications
Course Objectives
Students will come away from this workshop with a solid understanding of how they can improve their development process using Maven. They will:
 Have a practical understanding and experience of Maven, and be able to determine for themselves if it is suitable for their project or organisation.
Understand the issues around dependency management in Java development, and be able to implement declarative dependency management in a corporate environment using both Maven and Ant.
Improve developer productivity though the use of standards and conventions
Improve team communication with the automatically-generated Maven web site
Design more modular and more reusable software architect
Course schedule
Currently, this course is offered exclusively as an on-site course. Please contact us for more details. 
General Information
Audience
This is a hands-on, practical course designed to teach specialised skills for real-world development situations. It is thus primarily aimed at a developer audience:
Java developers of all levels
Software architects
Technical project managers
Approach
The course is modular and flexible - depending on specific student needs and requests. Through our trainings, you benefit from the wide experience and architectural expertise of our team. We bring that experience to you in an highly interactive, intensely hands-on setting.
Assumptions
We assume participants have a reasonable understanding of Java development as well as a basic understanding of the Software Development Life Cycle.
Lab Work
All our courses are above all practical in nature. We believe that the best way to learn is by doing. So the course contains approximately 60% lab work.
Learning Resources
Each registrant will receive a copy of the student notes and lab solutions, a certificate of completion, and a CD containing all the tools covered in the course.
What students are saying about the Wakaleo training courses
"Best development course I have been on in a very long time. Will seriously improve our development/build/test lifecycle." - Neil, Software Developer
"One of the best and most useful courses I have attended. And they didn't even try to sell me anything!" - Jonathan, Developer
"Greatly enjoyed the course. Provided many useful insights on how to introduce improved ways of working and how to incorporate new technology with new and 'legacy' Java projects." - Derek, Technical Team Leader
"A well organized course. A 'must' course for serious Java developers. It's not only about the tools to be used in day-to-day development, but also about best methodologies and practices." - Apparao, Software Developer
"Gives a very good overall view of the Java development environment. Not just how to write Java code but the 'business end' - how to build, test, deploy, manage and monitor." - Tom, Software Developer
"This was a great all round introduction to best practices for development process optimization. I found all of the content very helpful and easy to understand. Many of the techniques and technologies will improve our processes a great deal." - Linton, Developer
"John has given a very well-run course, with plenty of demonstrations on bleeding-edge Java tools, which spans over project management, development techniques, testing and the build process." - Wayne Ng, Software Developer
"This bootcamp gives a good breakdown of some tools to aid in Java development. I can definitely see their use coming in handy." - Wayne, Systems Programmer
Contact us
This course is provided on-site, and can be tailored to your particular requirements. If you would like our trainings delivered at your premises, or for any additional information please contact us.