If you are a NetBeans user working with Maven, you're in luck with NetBeans 6.7.1! This latest release comes with a swathe of cool features to help you work with your Maven projects pretty much out-of-the-box.
Add a comment
If you use Maven, or even if you just use Maven repositories for your dependency management, you should be using a Maven Repository Manager. It's like using a kayak without paddles: you'll get there eventually without them, but your life will be much easier if you are properly equipped.
Add a comment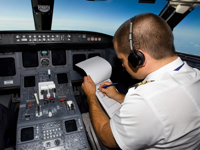 Acceptance test driven development, or ATDD, is a collaborative practice wherein application developers, software users, and business analysts define automated acceptance criteria very early in the application development process. They then use the acceptance criteria to guide subsequent development work. As John Ferguson Smart explains in this JavaWorld feature, ATDD is a simple process change that can have far-reaching implications for your development projects.
Add a comment
John Ferguson Smart is an advocate of open source tools that support and automate the software development lifecycle, especially in Agile environments. Now he presents Thucydides, his own testing library built on top of Selenium 2/WebDriver. As he demonstrates, Thucydides rethinks and extends the potential of ATDD; first by turning automated web tests into automated acceptance criteria, and then by documenting that criteria for collaborative, multidisciplinary teams.
Add a comment

Results from large, automated runs of acceptance tests can be hard to understand quickly, especially for projects in active development. Thucydides synthesizes acceptance test results and generates useful charts and analysis that pinpoint errors and present a visual overview of the project development status. Better yet, it works with JUnit, Selenium, and easyb.
Add a comment